<![if !vml]>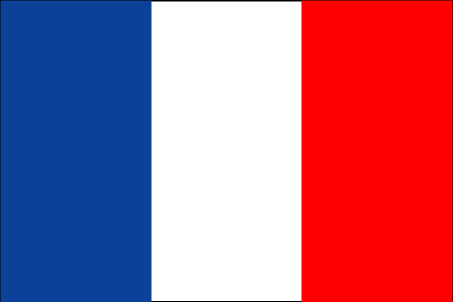 <![endif]>
<![if !vml]>
<![endif]>
Hotel de Sully at the Place des Vosges.
<![if !vml]>
<![endif]>
Shop sign in the 5th arrondissement.
I sure hope nobody decides to invade Brazil today.  It seems that their entire military is here, along with their President, to help France celebrate Bastille Day, which isn't called Bastille day – it is the Fête Nationale, or Quatorze Juillet (National Holiday or 14th of July).  The marching band from Brazil that we saw and heard on the Champ de Mars on July 10 led the parade, and if I'm not mistaken, they provided the music for the entire event.  It is a very long parade, and it is too hot to be out there in those heavy uniforms.  And those drummers do all this fancy movements with the drum mallets.  It is a lot of work.  How they kept it up all that time is beyond me.
Several parts of the Brazilian military were also in the parade, along with the usual representation from the French military and military schools/academies.  One of the featured French units was a security brigade (a part of the army) that uses specially trained attack dogs: the Bataillon Cynophile de l'Armée de Terre.
Before the parade was the usual air show, which we can watch either on TV, or from our rear windows.  The first jets spew blue, white and red exhaust streams.  And before that was a magnificent musical performance by the Brazilian marching band, and then by the French Republican Guard symphony and chorus.  The best part was an operatic rendition of the French national anthem. 
Yesterday we had to go to the Federal Express office on avenue Haussmann in the 8th.  Rather than walk there, Tom wanted us to take the métro  so we wouldn't miss the Tour de France on TV.  So we did.  There were hoards of people in the métro.  Nobody is shying away from it in the aftermath of the London bombings.  It was hot for Paris (upper 80s F) so we took three trains home in order to avoid walking at the hottest time of day. 
I heard more English spoken in the FedEx office than I have heard in prior years. I'm hearing more English spoken by the French everywhere this year.  I think the French are realizing that it is essential for most people to speak some English in order for France to be recognized as significant in the EU.  Ironically, I am making great progress on my French listening comprehension and vocabulary.
Even Gerard Holtz, the host of Velo Club, has spoken some English when interviewing some of the Tour de France racers.  That is new this year.
I have the TV on, and President Chirac is about to give his TV interview that he always does after the parade on Bastille day.  But first, there is a minute of silence, at noon in Britain, and 1PM here, to remember the bombing victims from a week ago.  Showing "solidarity" with Britain is considered to be very important now.
You might wonder why we don't go to the Champs Elysées to see the parade.  You can actually see it much better on TV, plus it is really difficult to get a place where you can see on the Champs.  And according to a newscast I just saw, the police evidently searched the sacs and handbags of every person who was anywhere near the parade, confiscating anything that could be construed as a weapon.  On TV, I saw them take a pair of scissors from a woman's handbag..  They used their attack dogs to help patrol the area.  I guess it was a real hassle to be there.
Last night we dined at L'Alchimie, 34, rue Letellier, Telephone 01-45-75-55-95.  The conviviality of the staff was endearing.  This is not a stuffy, formal place.  The food is great.  We both had terrine de foie gras as an appetizer.  It is better than the foie gras I bought at the specialty shop.  It also comes with a nice little salad.  My main dish was pork ribs with rice pilaf.  They were tender, juicy, and perfectly done, served in a rich honey-wine sauce.  Tom had the filet de canette (small duck).  It, too, was excellent, in a similar sauce.  The house wine is so inexpensive!  Only 6 euros for a 50 centiliter carafe!  A two course dinner is 22 euros, and three courses (including dessert) is 27 euros.  Tom had dessert.  The menu described his choice as a lime tartelette, carmelized on top.  It was actually a small key lime pie, with a brulée top (like the top of a crème brulée).  I think it is the best key lime pie I have ever tasted.  This restaurant is moving up to the top of my list of resto recommendations, which I am revising this summer.
Before any of my eco friends decide to lecture me about foie gras, consider these facts (from Sonoma Foie Gras):
Each feeding takes only a few seconds and the pressure applied has been studied to be non-injurious to the duck. A tube is inserted down the duck's esophagus which deposits food as it is drawn out of the esophagus. Since ducks do not have a gag reflex, throat or stomach, the food is not "crammed down the throat" or "pumped into the stomach." Instead, the esophagus serves as a holding area for the feed while it is digested. The duck's esophagus, as with any waterfowl such as the blue heron, which is able to swallow large, live fish, is expandable and pliable. For these reasons, the feeding tube is not harmful to the animal, as proven by scientific studies.