<![if !vml]>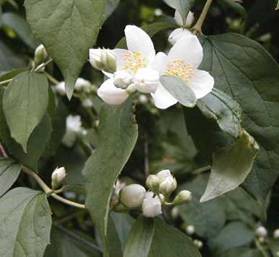 <![endif]>
<![if !vml]>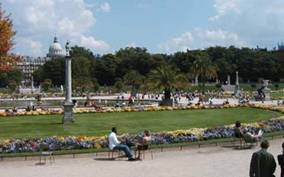 <![endif]>
Luxembourg gardens, with Panthéon in the background.
Last night we had dinner with Jerry again, starting and ending with drinks at our place.  Dinner was at Oh! Duo.  Thank heavens the Valeros have come back from vacation so they could feed us one more time.  It was a delightful evening.
After we arrived and the restaurant and had a brief chat with the Valeros about their vacation, we were seated at a nice table in the front.  Near us was another table occupied by two older-middle-aged French women.  Farther away, in a back corner, was a table of 5 American men.  They sounded like engineers who work for a U.S. government defense contractor.  I know the type well!
The two French women were smoking.  It was obvious to them that we weren't ordinary Americans because we speak French and we seem to know the Valeros.  So, they very, very nicely asked us if their smoke was bothering us at all.  We said it was no problem (Oh! Duo has very good ventilation).  We were so pleased with their courtesy.  How nice they were!  Much later in the evening, when they were leaving, we bade them good evening and one of them came over to show us her not-so-small French-English dictionary.  She said a very few words in English just to show that she is trying very hard to learn.  It is difficult, indeed.
After the American engineers left, we were the only clients in the place.  Still, when we left, the Valeros were in a talkative mood.  So we entertained them with hurricane jokes and stories from last summer.
Speaking of which, Tropical Storm Katrina is hitting Florida today and tomorrow.  By the time we get home on Saturday night, everything around us will be very wet.  We will have a month of peak hurricane season facing us.  Next year, the plan is to be in Paris for all three peak hurricane season months:  July, August, and September.