England 2005
Sign my guestbook. View my guestbook.         <Previous            Next>
<![if !vml]>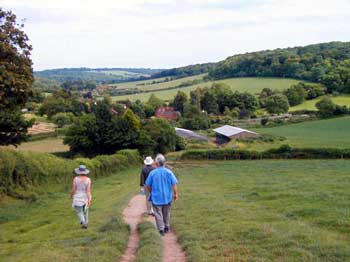 <![endif]>
One of the things I most wanted to do was to walk on the public footpaths in England.  We did a "pub walk" on these paths the first day we were here, and we did a much longer, more arduous walk through a different part of the Chilterns yesterday.  Here are my fellow walkers.
<![if !vml]>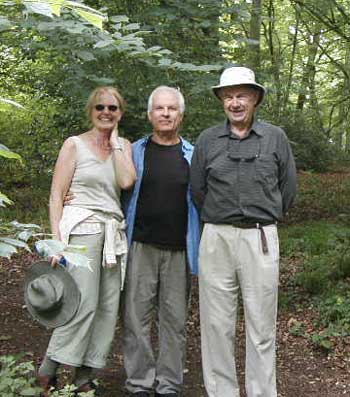 <![endif]>
Here they are again, after coming down a very steep hill.  We also walked up a couple of very steep hills.
<![if !vml]>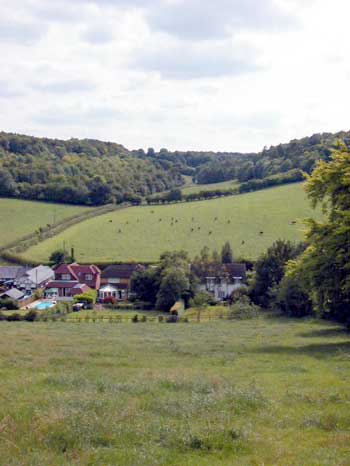 <![endif]>
And we saw wonderful views of pristine countryside and quaint hamlets.
The dots on the distant hill here are cows, of course.
Sign my guestbook. View my guestbook.         <Previous            Next>