England 2005
Sign my guestbook. View my guestbook.          <Previous            Next>
<![if !vml]>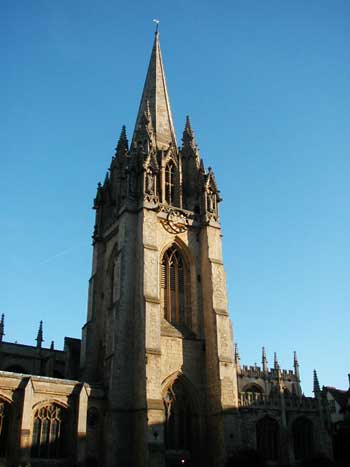 <![endif]>
Yesterday we spent the late afternoon wandering around parts of Oxford that we had not seen before (or at least, I had not seen before).  In the evening, we had a fantastically good dinner at a place called Angel, in a town called something like Lower Crandon.
<![if !vml]>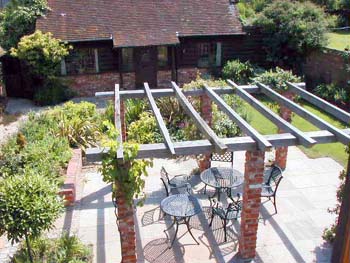 <![endif]>
This is the view of the garden from the bedroom window where we have been staying with our good friends Carol and Ron.  When we were here three years ago, this was a blacktopped parking area.  The cottage shown at the back of the garden is rented by the landscaper who did this magic.  His name is Martin.  Of all the wonderful gardens we've seen in England, in some ways, this is the best.  We've had warm weather, in the upper 80's F, and lots of bright sun.  So we have had some pleasant evening barbeques where we ate out here, under the trellis.  Eventually, roses and grapes will cover the trellis and provide more shade.
<![if !vml]>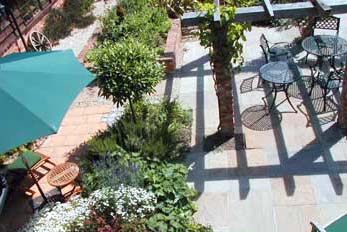 <![endif]>
Yesterday, I relaxed for a while in the lounge chair in the lower left corner of the photo above.  The garden is enclosed by the L-shaped house (part of which dates back to the 1700s), the cottage shown in the previous photo above, and a brick garden wall.  It is a classic English farm enclosure.
Today we will move on to Petersfield, in scenic eastern Hampshire.