<![if !vml]>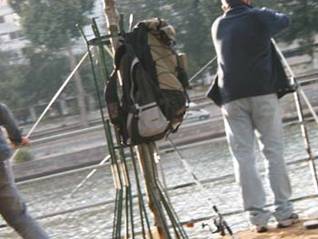 <![endif]>
Fly fishing on the Allée des Cygnes
<![if !vml]>

<![endif]>
Pretty wrapper that came with the chocolate that accompanies a cup of expresso.
<![if !vml]>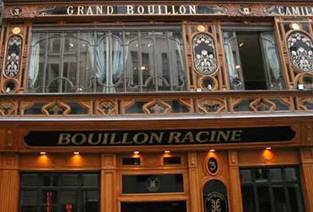 <![endif]>
Above and below, images illustrating the Old France.
<![if !vml]>
<![endif]>
<![if !vml]>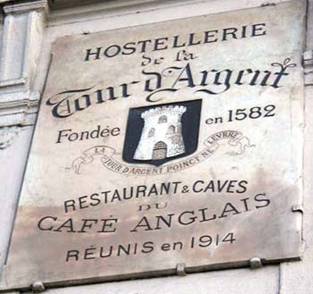 <![endif]>
I went for a walk in the morning of this stunningly beautiful day in Paris.  I decided several days ago that in the interest of safety and security, I should not walk alone on the Allée des Cygnes in the morning.  It isn't unsafe, but one can run into unsavory types anywhere in a big city, and people are more likely to approach me when I am alone, I've discovered.  The problem with the Allée is that once I'm on it, I'm a bit trapped – with the waters of the Seine on either hand.  It might be too difficult to get away to one end or the other of the Allée.  And I have no mobile phone.  So from now on, when I walk alone, I walk up to and all the way around the Champ de Mars.  There are always plenty of people there.  In the morning, there are hoards of joggers, including a big bunch of guys who look like firemen or soldiers in their t-shirts and jogging shorts.  And now, in the aftermath of the London bombings, there are armed soldiers at the end of the Champ under the Eiffel Tower.  I'm safe there, I think.
A day or two after I made this decision, I read in the newspaper about a 45-year-old woman who was assaulted here in the 15th arrondissement, not far from the apartment.  She was going to get her car in the underground parking garage on the rue de Javel (near rue Lecourbe, I think).  A man, "type European," ran up and hit her on the face, breaking her nose.  He was attempting to get her clothes off when a car went by and she gathered her wits enough to fight back.  He ran away, and someone took her to the hospital.  The police haven't caught the man yet.
So, there is a bad guy out there attacking middle-aged women in my neighborhood.  This isn't normal.
Tom and were walking home from dinner in the 16th when a scruffy looking little man came up to us and asked if he could use our mobile phone (we have none) because his wasn't working.  We knew this was one of those attempts to steal a mobile phone (we've read about this trick), so instead of telling him we didn't have a phone, we told him "Nous parlons anglais"  ("we speak English").  That really baffled him, and he gave us a look that was half menacing, and half afraid.  Then he went away, muttering to himself.  He was probably saying, "those crazy Americans."
And now the French are fearful that the crazy Americans are about to buy one of their "flowers of industry," Danone.  Danone is the yogurt company (isn't it spelled Dannon in the U.S.?), which also owns LU biscuits (crackers), Evian and Volvic water, and other food operations.  The French think that PepsiCo is buying up their stock in an "offre publique d'achat," or OPA.  We would say "public buyout," or "hostile takeover."  The president of Danone, Franck Riboud, has told the French government about his fears that PepsiCo is trying to buy their stock.  PepsiCo denies it completely.  Many French people, including the aristocratic prime minister, Dominique de Villepin, have said that "Danone is one of the flowers of our industry" and that the "government intends to defend its interests in France." 
In fact, Danone already conducts 80 percent of its operations outside of France.  Much of Danone's capital is already in the hands of foreign investors.  As recently as 2001, Danone closed several LU factories in France in order to increase their "competitiveness."  They haven't been exactly kind to French workers. 
But the newspapers point out that there is anti-Americanism in much of France, and that the popularity of Pepsi, like CocaCola and McDonalds, symbolizes the decay of France.  In the eyes of many French people, the French consumption of these American products is the worst thing in society today.  (Just for the record, Tom and I consume almost no Pepsi, Coke, or McDonalds, and we are 100% American.)  An American buyout of Danone is unbearable for many French people.
Nestle is a Swiss company that many French people hope will come to the rescue of Danone.  Even though they aren't French, at least many of the Swiss speak French, Switzerland is next to France, it is European (geographically, but not as part of the EU), and Nestle isn't Pepsi, Coke, or McDonalds.
Danone is big.  In the food business worldwide, in 2004, Nestle did 56.2 billion euros of business.  Merging Danone and PepsiCo puts them in second place at 37.9 billion euros.  Kraft is next, at 27.1 billion euros.  Then comes Unilever (a European company) at 23.3, and then Coca Cola at 18.5.
The European Commission officials in Brussels may fight against any effort by Nestle to buy Danone because that would create too much of a monopoly.
The French newspapers recognize that in the U.S., people really don't care about whether or not PepsiCo buys Danone.  Only French people care about this.
The newspaper's "person on the street" interviews here bring mixed results.  When asked if they think the French government should save Danone, several people said no, that the State should not mess with private enterprise or the "rules of the game."  One man even said that if France intervenes to keep Danone in France, that would be a "Soviet tactic."  "We are not a communist country," he said. 
One woman who believes that France should intervene and save Danone said, "There is no reason for PepsiCo to take Danone from us.  We are asked to vote for Europe and then let ourselves be eaten by the Americans.  Danone is a French symbol to which I am very attached.  It is the Old France and the Old Europe – that the U.S. should leave in our hands.  And I think of the employees; I fear that under the Americans they will lose their jobs."
I understand her fear, but Danone hasn't been angellic towards the employees of LU.