<![if !vml]>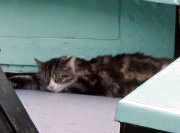 <![endif]>
The cat who lives aboard the boat named the Julia, on the Seine.  We've been "visiting" this cat for many years.  The handsome fellow is showing his age.  He reminds us a lot of our beloved departed General Burnside.
<![if !vml]>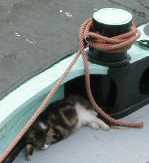 <![endif]>
<![if !vml]>
<![endif]>
Yellow roses on the wall at Square Saint Lambert, in our neighborhood.
<![if !vml]>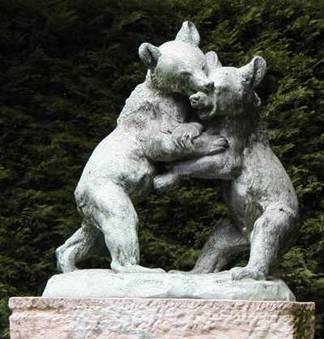 <![endif]>
Statue of bears playing in the Square Saint Lambert.
<![if !vml]>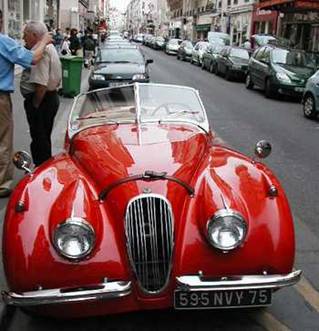 <![endif]>
Antique car on rue du Commerce.  This is our shopping street, and each year it has newer, more trendy shops.  The street was a bit dowdy in 1998.  Now it is very, very chic and crowded with shoppers.
<![if !vml]>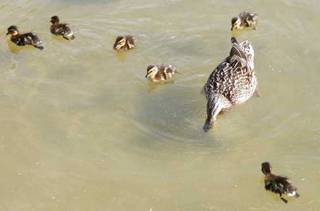 <![endif]>
Ducklings in the Parc Andre Citroen.
<![if !vml]>
<![endif]>
This year's travel to Europe was the easiest yet.  That ease was overdue because we'd been so uncomfortable on the flights last year and the year before.  The secret to this year's success?  Don't fly Delta to your connecting city; fly Delta Song instead.  Don't fly Delta to Paris; fly a Delta code share that is really an Air France flight instead.  When you get bad seat assignments, ask very politely at every opportunity for better seats.  At the last minute, they'll finally call out your name at the gate and you will receive your better seats.  But only if you have been extremely polite all the way.
Delta Song and Air France have more comfortable seats than Delta does.  And the flight crew on Song from Fort Myers to Boston were very funny.  I told them that this was the first time flying was fun for me since 1999.  They loved hearing that.
In Paris, we had already decided to take a taxi instead of the Airport Connection shuttle.  The amount we saved in the past on the shuttle wasn't worth being shuttled around Paris for an hour while all the other passengers were delivered first. 
Our driver was from the island of Mauritius, and although we spoke to him in French, he began conversing with us in both French and English.  He was a very pleasant man, with many nice things to say about France and Mauritius.  The cost of the taxi ride was about the same as it cost for our taxi from home to the Fort Myers airport.
Because our luggage was among the first to come out at Charles de Gaulle, and because of the decision to go taxi instead of shuttle, we made it home to the apartment in record time.  Our flight had landed around 8 or 8:30 a.m., and we were home by 10:30 or so. 
We went to Ed, the grocery on our block, where prices are very cheap, to buy some basics.  Our shopping trolley was heavily laden with these basics and we spent only 28 euros.  So don't let the low value of the dollar keep you away from Paris.
After napping for two hours, we were good to go so we went for a two hour walk in our arrondissement, including a stroll down one of our favorite avenues, Felix Faure, and a walk through the huge park Andre Citroen.   The park was loaded with families having a nice Saturday afternoon out in the "hot" sun.  It was 84 degrees F, and not particularly humid.  While this is "hot" to Parisians, it was not "hot" to us.  When we left Sanibel the morning before, we left 100 percent humidity in the upper 80s.
Sunday was the big election day in France, during which citizens voted no on the EU constitution (see NYT article).  What they were really voting on was how they feel about being part of the EU.  We watched video of this election on the news last night.  They use paper ballots that are put into a big box.  Very quaint.  Voter turnout was extremely high.
On Sunday, we went on a 3 hour walk, from one side of Paris to the other, along the Seine.  The highway on the berges of the river is closed on Sunday to make way for lots of pedestrians, rollerbladers, and cyclists.  We've done this walk many times and never tire of it.
<![if !vml]>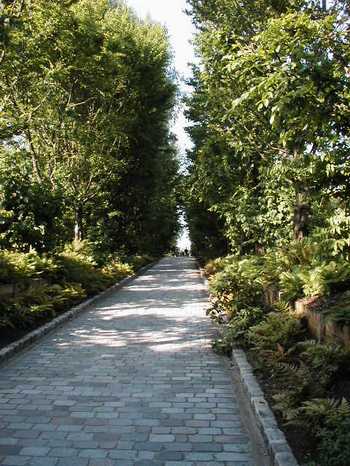 <![endif]>
Pathway in the Parc Andre Citroen.
<![if !vml]>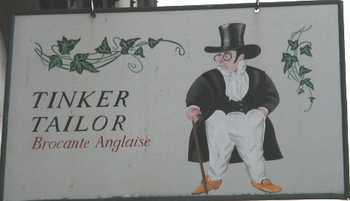 <![endif]>