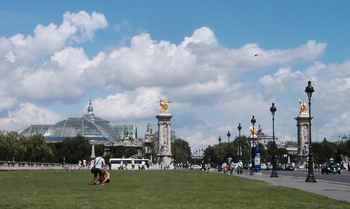 There is a new set of "Mariannes" on the front of the National Assembly building, the Palais Bourbon, promoting women's rights.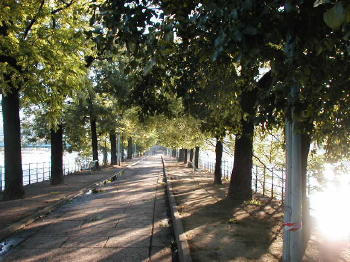 Allée des Cygnes
Other progress, after what has seemed like years of construction is the restored glass roof on the Grand Palais.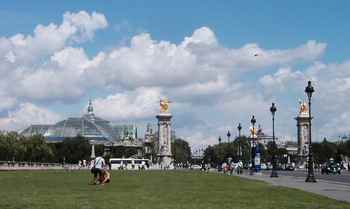 At Mabillon, we hopped on the Métro because it looked like rain. We came home and crashed because we are still so worn out from our colds and too much uncomfortable travel.
I've been wearing my John Kerry button in Paris and OH has that ever been fun. The French love it, and Americans who travel here for pleasure (not for business) all tend to be Kerry supporters. The fish monger down the street was most enthusiastic. After he enthusiastically remarked about the button, I told him "Je deteste Bush" and he answered "Me Too!" in English. I get lots of thumbs up signals, and other signs of approval. Madame Valero, at one of our favorite restaurants, Oh! Duo, really admired the button so I gave it to her. I have a supply of about half a dozen. I'll order more if need be. See www.kerrygear.com.